Today I am joined by Shashank Joshi, serial entrepreneur and Managing Director of My Mobile Payments Ltd (MMPL), which he set up in 2010. Today MMPL is one of the companies that are driving the war on cash in India. They make it easier for consumers to keep their cash and cards away and just carry their mobile phones.
Through an extensive network of 225,000 small stores and a multi-lingual app that supports 10 languages and a proposed first support for payments through WhatsApp, MMPL today provides 24 X 7 mobile payment services to subscribers and merchants under their 'MoneyOnMobile' brand.
It was great to hear of the multiple innovations and the insights that Shashank had that led to his innovations that bring the uniquely Indian 'Assisted Model' of service to use in serving the needs of the unbanked, while also creating profitable transactions for merchants.
---
Shashank, thanks very much for your time today. Could we begin by understanding your main motivation for getting into the mobile money business in India?
I've been a serial entrepreneur for 22 years, having started my first company before leaving college. From 2003 to 2010 I was heavily involved in payments in the US, managing the whole merchant acquiring process from card swipe to settlement and underwriting. My first plan was to start a POS solution in India. However when I did my feasibility study in 2009 it was the exponential growth of the use of mobile services that set our direction and this led to my embarking on money on mobile in June 2010.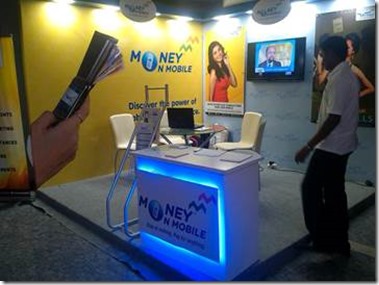 How did things evolve from SMS based payments to the mobile wallet app you support today?
At first we started with text messaging. As you know, India is a highly price sensitive market and back then we could expect zero Capex when starting our business. We planned for something that needed no change of handset, was not operator led and worked on all networks and I'm glad to say we got some great numbers in our first 3 years.
Today we provide a mobile app and our customers are the small retail stores. Consumers go to these outlets to recharge mobile phones, pay bills and buy tickets and more.
Please give us a bit of context on the Indian payments scene (especially the PPI business) and share some of your key learnings in bringing services to market
The Indian payments market is indeed pretty unique. I'll share three of our key learnings to put some colour on this.
Key Learning 1: To succeed in India, Apps must be multi-lingual
India skipped the desktop generation, going direct to mobile. So mobile apps are important, but English only on an app is a deterrent as every state speaks a different language. We modified the app we'd launched last year and now support top 9 regional languages + English. (Ed: Did you know there are 1,683 mother tongue languages in India, with 780 different languages in use today?)
We support Android as that's a more realistic $65 price point as compared to Apple/ BlackBerry. The unbanked is our primary segment and they have been taking to cheaper smartphones with data plans, to avail of WhatsApp messaging. In fact, MMPL expects to be the first company in India to launch on WhatsApp in the near future. We are also the first to have launched a multilingual app of this kind.
Key Learning 2: Ability to convert cash to digital currency is a game-changer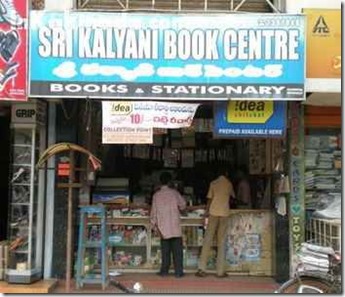 We have focussed on building our key asset in terms of cash network. We already have the ability to convert cash to digital currency at 225,000 "Mom & Pop" outlets in every state across India barring J&K. Going forward we are aiming to increase this to a million by end 2015 (we estimate approximately 4 million small stores exist in India just now).
Key Learning 3: Move from COD to CBD
You know how India has developed this unique Cash on Delivery (COD) model. Well the thing is, as many as 8 of 10 cases may be impulse buys – satisfying wants rather than needs. By the time the delivery is on your doorstep in 4 days, quite often that impulse has faded.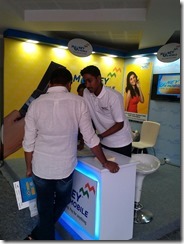 E-Commerce cannot be profitably built on a COD model alone: it needs to be a payment first model. At MMPL we are building a Cash Before Delivery (CBD) model. This is a payment method in which an order is processed when received, but is shipped only upon receipt of full payment. Consumers pay from money on mobile wallet to the e-commerce provider, who gets a settlement as he gets from Visa and MasterCard. His payment is now in the bank before the goods are shipped.
That is fascinating, thanks Shashank. But I'm still a bit confused about B2B v/s B2C. As you mention that your customers are the stores, could you tell us how this unique model works in India?
In India the B2C model is protected by RBI who must protect consumers. On the other hand the B2B model, where we are talking to the stores is not directly regulated by RBI. In India the B2C model is not seeing so much traction due to the current RBI restrictions on Cash Out. It is rather the B2B model that is growing fast. If you put ₹ 10,000 on your phone, you can only use it to pay for services, not extract any of it back if you need it.
Please tell us a bit about the unique "Assisted Model" of service unique to Indians, and how you innovate to serve the payment needs of the people with this model
People have the tendency to come into the store and ask someone to do the transaction. At first I thought this may be a language issue, but it goes deeper. The self-serve model that is popular in the Western world simply does not work here, is not in the Indian DNA. Look at hotels – there is no such thing as a self-check in hotel here. There is not a card on file concept.
The B2B model really facilitates this assisted model. The outlets are not branded; they are small convenience stores which people visit daily. These retailers have a prepaid arrangement with MMPL – I give them a consolidated balance from which they can then do bill payments, top-up recharge and other functions on behalf of consumers. They hang a small sign outside their shop to let people know the walk-in services they offer, as a footfall driver.
Shashank, how do you see regulations evolving in India in the near future?
We are currently involved in a pilot with RBI using Aadhaar card authentication. In another 3 months we should heva the results of the pilot. The pilot has seven participating companies and began two and a half months ago. It's quite low key for now, on RBI's stipulation – we can't do a lot of advertising about it. In fact RBI has been very helpful in evolving these new regulations, and certainly the new government and the highly progressive RBI Governor's vision greatly helps in evolving services in a way that will help the cashless models of the future.
Shashank, it has been fascinating to talk to you and to understand your story. Although I am only just back from our detailed market study for creating our "Digital Money in India 2014", speaking with you has added more dimensions already, and it just shows how fast the market is evolving and growing. Wish you the very best for the rest of the year, and for your ambitious goals for 2015!
POST BLOG UPDATE:
Subsequent to this interview MML won the 'Best Wallet' award at The Emerging Payments Awards held in London on October 23, 2014, withstanding stiff competition from major international m-wallet brands such as Starbucks Mobile Wallet UK, EE Cash on Tap and JustYoyo. Congratulations to Ashank Joshi and the MMPL team!
---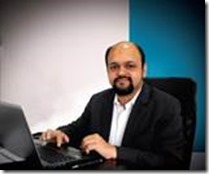 Shashank Joshi is the Managing Director of My Mobile Payments Ltd, a leading mobile payments solutions company based in Mumbai, India, which owns the "Money-on-Mobile" brand. A serial entrepreneur, Shashank has over 22 years of professional experience of leading companies in the areas of IT and ITES, Outsourcing, Transition, Management consulting and Mobile Solutions. He pioneered the successful execution of Merchant Cash Advance and Merchant Processing businesses through the offshore route. Shashank studied Mechanical Engineering from MIT.
---
Charmaine Oak is Practice Lead of Shift Thought
Author of The Digital Money Game, co-author Virtual Currencies – From Secrecy to Safety
http://www.linkedin.com/in/charmaineoak
Join us to explore ideas at The Digital Money Group on LinkedIn
Write to us at contact@shiftthought.com to share about how YOU are innovating ways for people to pay