Today I am delighted to be speaking to Parin Songpracha (PS), who has been an important change agent in the Thailand payments scene. For the last 7 years, as Head of E-Commerce at 7-Eleven, Parin led important transformational changes to enable e-commerce and an omni-channel retail experience. Parin remains an advisor at 7-Eleven for E-Commerce, as this month he undertakes a new challenge as Director of eCommerce at DHL. He paints a picture of how people pay in Thailand, how this is changing and the key drivers for this change.
Parin, thank you for your time today. I am excited to hear your story. As a pioneer in the e-commerce scene in Thailand, could you please give us some background about your role and your achievements?
My journey in e-Commerce started in 2008 when I founded the e-Commerce business for 7-Eleven, starting from scratch. At the time I looked at the unique needs that people faced and designed solutions that used the ubiquitous 7-Eleven stores.
Today I continue to hold key roles in promoting e-Commerce in Thailand at the Thailand e-Commerce Association (THECA) since 2008 and the Thai Webmaster Association (TWA) since 2010. At THECA I am in charge of cross-border collaboration between Thailand and E-Commerce Associations in other ASEAN countries. We hope to launch an ASEAN Association next year.
How do people pay in Thailand? How have you seen this changing, and what are the needs addressed?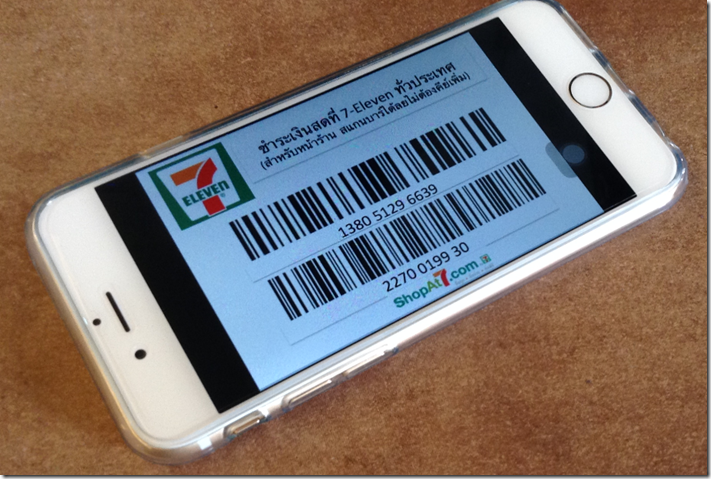 ShopAt7.com is the 7-Eleven e-Commerce portal. This barcode payment on mobile is currently being implemented, with an expected time to market of the next 2 months. This is part of a journey that we began in 2009, and it has helped to transform the way people pay in Thailand.
The main needs regarding online payment stem from the fact that there is a low card penetration in Thailand. So firstly, as there is just about 12% card penetration this makes it difficult for shoppers. Secondly customers face a problem with transport and infrastructure that makes it hard to collect goods from far off places. Shipping to home addresses is very costly for merchants as well.
At 7-Eleven we were able to introduce a major innovation to let people pay online. Having selected their items, they now receive an SMS that they can use in-store to make payments. This unique SMS-based payment service was introduced by us as far back as 2009. At the time I visited other countries to look at Best Practice. Other 7-Eleven stores, including those in Japan had not yet started supporting the features we designed into our Thailand stores.
At the time we had roughly 3,500 stores nationwide (today we have around 8000). We offered free in-store pick up delivery and this made us very successful in e-commerce. This year we've achieved break-even and we expect profits next year.
From an external point of view, since 2011 the daily deals business such as Groupon further changed payments. Rocket Internet's Lazada group has invested heavily in transforming and expanding e-commerce in Thailand.
How did you make changes to allow people to pay in 7-Eleven stores?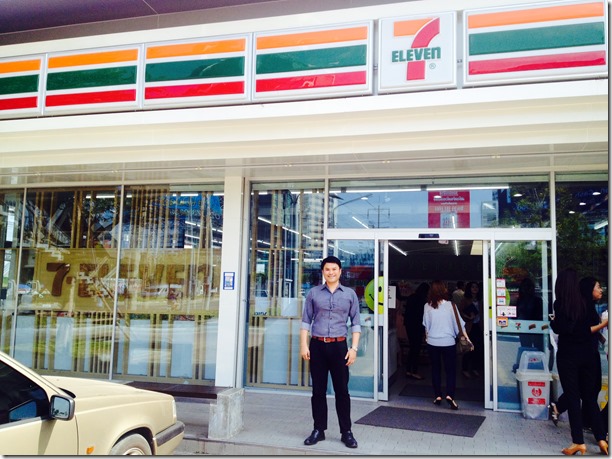 I looked at how people pay card statements by coming into store with paper bills. The problem is they may forget to bring the bill and then payment gets delayed. How could we improve bill payments in store? I had the idea of using the mobile phone. But the code was too long at 32 digits. We first had to reduce this to 16 digits. We then made changes to ensure that both the store manager and the customers became fully comfortable with the new method of payment.
The other main improvement was in pickup. Once people order and pay in-store, goods are available for collection within 1-2 days in the Bangkok area, 4-5 days in the more remote areas, and up to 9 days for very remote islands.
That is a very inspiring story of innovation Parin! So what are now some of the main opportunities in the market?
I think the challenge is in bringing in innovations in stages. At first people require some hand-holding. After a few years they want the ability to do it themselves. This is how we have built and designed services, and I continue to think of ways to improve on how we do e-commerce here.
With the recent announcement of Apple Pay, how has E-Money and contactless payments progressed in Thailand and what have been some of the challenges?
True Money did support contactless payments through a mobile phone trial but so far proximity mobile payments have not really taken off. However, the launch of Apple Pay has made people very interested in NFC again. Although Apple does not have a large share of the market, they have the higher income big-spenders.
The low card penetration remains a problem. While direct bank payments are a solution, refunds for that method of payment take time. Imagine when a person buys an item such as an iPhone from a store and for some reason faces an issue and must ask for a refund. This could take as long as 49 days. Meanwhile he does not have the amount available to go to another store and make the purchase.
What are some of the main changes you expect to introduce in your role at DHL over 2015?
When we started I mentioned the logistics problem in reaching goods to people. DHL is very well positioned to support the growing number of businesses that wish to go online. We can support them for multiple solutions and I am very excited to be part of this major transformation over the next years.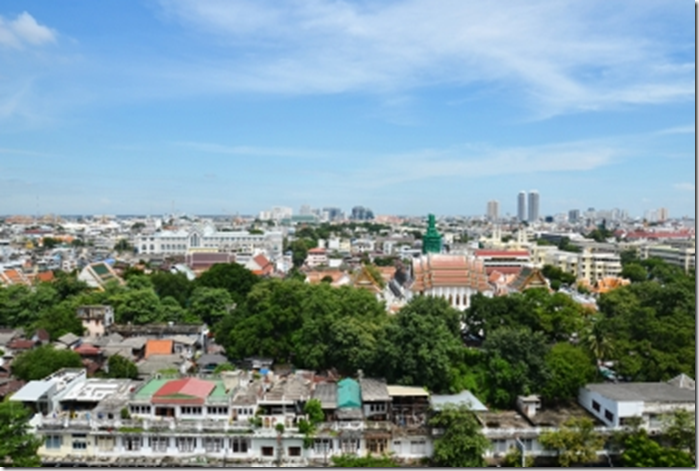 Thanks very much for this insightful interview Parin. I take this opportunity to congratulate you on your achievements and wish you the very best for your new role! I greatly look forward to trying out both the mobile payment and e-commerce services when I am next in beautiful Thailand!
---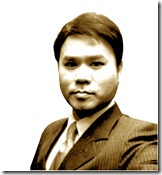 Parin Songpracha is currently Director eCommerce at DHL Thailand. Parin is an e-Commerce and Omni-channel expert from the largest retailer in Thailand. He plays a leading role in the development of E-Commerce in Thailand and in the larger ASEAN region.
Parin has a key role in promoting e-Commerce in Thailand at the Thailand e-Commerce Association (THECA) since 2008 and the Thai Webmaster Association (TWA) since 2010.
---
Have you got an interesting story to share about the difference you and your company are making to the way people pay around the world? If so do drop us a line at contact@shiftthought.com .
Charmaine Oak is Practice Lead, Digital Money at Shift Thought
Author of The Digital Money Game, co-author Virtual Currencies – From Secrecy to Safety
http://www.linkedin.com/in/charmaineoak
==