In this exclusive interview with Charmaine Oak of Shift Thought, Samish Kumar, CEO of cross-border payments company Transfast, shares about his vision and the recent expansion of Transfast in building a network in 23 countries across Africa. Kumar discusses why the network is good for Africa, how Transfast hopes to be different from its competitors, and how it addresses financial inclusion needs, to further goals of governments in Africa.
Samish, thanks for your time today. I am keen to understand more about Transfast and your expansion in Africa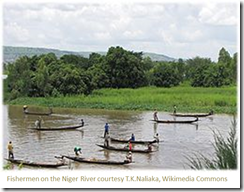 Transfast is a provider of online and cross-border payments solutions. One of the fastest growing cross-border funds transfer companies in the industry, we operate the third-largest proprietary network, covering 120 countries. We recently announced the launch of an extensive direct-to-bank network in Africa, reaching 23 African nations, and covering up to 90 percent of adult bank account holders in those nations. We believe this to be the most extensive network of its kind on the continent.
Our omnichannel offering enables customers in the US and Canada, and shortly from UK and EU as well, to send money online or via mobile, directly into recipient bank accounts or for withdrawal in cash at around 600 banks representing an estimated 6,000 cash pick-up locations of banks in Africa.
Direct deposits are currently available at banks in Nigeria, Kenya, Ghana, Gambia, Ivory Coast, Senegal, Ethiopia and Mali. Soon, direct deposits will be available in 17 more countries, including Benin, Burkina Faso, Cameroon, Cape Verde, Chad, Congo, Egypt, Guinea, Morocco Niger, Sierra Leone and Togo.
How could this be beneficial for Africa?
Remittance plays an important role in African nation economies, as an estimated 30 million Africans diasporas send around $160 billion to the continent annually. Direct bank deposits and electronic payments can play a key role in building financial inclusion and help further the financial inclusion goals of governments in Africa by engaging account holders in the banking system.
But how is this different to the services of other cross-border payments companies?
Direct-to-bank is the most efficient and cost-effective way to receive funds. At present we believe that we are the only cross-border payments company enabling direct-to-bank in this many countries in Africa.
We are able to do this because of our proprietary network and excellent bank partner relationships. But direct-to-bank isn't all we're doing in Africa. Stay tuned for more announcements on new product offerings in Africa in the coming weeks!
Can you explain how your direct-to-bank network builds financial inclusion?
Banking penetration continues to grow in Africa. For unbanked recipients, the ability to pick up cash at a bank provides a positive experience in a bank environment. This is a first step toward becoming banked, when they can enjoy further advantages from our direct-to-bank deposits.
Could you share a bit about the challenges faced in getting this of the ground?
Building a network is definitely one of the most challenging aspects of this business, and at the same time, it's been very rewarding. Our independent, direct-to-bank network is arguably one of the world's largest, and the result of blood, sweat and air miles racked up by Transfast executives travelling to India, Sri Lanka, Philippines, Bangladesh and more countries than we can list here, to create and solidify relationships with banks globally.
When it comes to compliance, regulation and fraud protection, they can present challenges in this industry as well. We believe in keeping those functions in-house, and our compliance teams and well-established regulatory systems have taken years and millions of dollars to build, including obtaining and maintaining the licenses necessary to operate in over 50 jurisdictions around the world.
Then comes the talent framework needed to comply with each separate and distinct set of regulations. This translates to hiring experts that make up more than 10% of our employee base – who are solely dedicated to compliance.
Fraud protection completes this trilogy of important factors. Fraud control is serious business, as remittances supply vital funds that support families back home and keep them thriving. Our bank-level security has to ward off hackers on a daily basis. So we have systems in place to ensure our security and privacy for our customers.
How do you plan to differentiate your services?
One of our goals is to build a close relationship with our customers, and that's always on our minds as we move forward. To us, this means not inviting a third party into the process of sending our customer's money around the world.
The real untold story of cross-border payments is that many companies don't have their own bank networks. They "ride the rails" of other companies.
Our customers come to Transfast and whether or not they realize it, the reason they are satisfied is that everything we promise as part of our value proposition – great rates, reliability and fast delivery times – is backed up by our product and network, not potentially unreliable third-party offerings. We also run our own in-house treasury, which cuts out the middleman and enables our customers to get better foreign exchange rates.
When you talk of omnichannel, what channels have you found to work best for different segments? Could you please share a couple of unique characteristics from the US-Africa corridors?
Each corridor has its unique characteristics, calling for differing channel mix. In the African continent, one unique characteristic we see however, is a strong interest in direct-to-bank transfers, which tracks along with the growth in the banked population in each country.
When you talk of direct-to-bank, which market segments can/ cannot participate, and how do you choose the countries you've expanded to?
We're realists who understand that collaborating with the banks to build a better network is smarter than working against them. Our strategy works well with the culture in the communities that we are sending payments into, as national and community banks are often well regarded and have the trust of our customers in developing countries. This factor is critical to our strategy.
As such, we expect to expand into any country where our network can build on that trust level while offering speed and competitive pricing for those transferring funds. So far, we are in more than 120 countries — and growing every day.
Samish, thanks for sharing about your vision and I wish you the very best for your future growth.

Samish Kumar, CEO and Director of Transfast, is an expatriate from India who moved to the US with his family in 1982. After graduating from the University of Colorado-Boulder with a degree in Aerospace Engineering and obtaining an MBA from Columbia University, Samish went on to accumulate nearly 20 years of experience in financial markets at global banks.
In 2007, Samish led the acquisition of Transfast in partnership with GCP Capital Partners, a New York-based $1.9 billion private equity fund. Under his leadership, Transfast has become one of the fastest-growing companies in the world-wide remittance market.