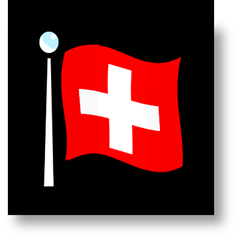 Following on from our webinar about Bitcoin in Switzerland, there's been some movement in the Swiss Bitcoin space. The Swiss regulatory authority, FINMA, has chosen to authorize SBEX, the Swiss Bitcoin Exchange. SBEX, founded in February 2014, operates an offline brokerage service for buying and selling Bitcoins, but has ambitions to expand its service to include an online brokerage and an extensive network of Bitcoin ATMs.
As a result of FINMA's ruling, Bitcoin transactions can now be considered to be a payment, and deposits of Bitcoin can be considered as bank deposits. It is, in a sense, fitting that Switzerland should be an early mover in regulating Bitcoin; its reputation as a safe but confidential banker to the world will add credence to Swiss Bitcoin brokers and may spur other governments to make similar moves.
However, Switzerland must be careful not to allow exchanges such as SBEX to self-regulate too freely. Should such services be found to have enabled illegal or undesirable transactions, the fallout could cause problems for Swiss foreign relations, especially in the wake of recent tensions over tax evasion.
On a related note, the European Banking Authority (EBA) have issued an official opinion document on virtual currencies (VCs). In terms of regulatory advice, the EBA takes a cautious line, encouraging long term legislation and a short term avoidance strategy. The EBA wishes to shield currently regulated financial services from VCs until legislation and governance experience can catch up with the strides made by the new technology.
In the meantime, the obligation for legal requirements such as the EU Anti-Money Laundering Directive should, in the opinion of the EBA, be put on the operators at the interface of conventional and virtual currencies. In other words, brokers such as SBEX. It's clear that European and Swiss regulators are trying their best to balance the risk of virtual currency with the potential reward it could hold. This is especially true for the Swiss, who could potentially find their vital financial services sector bypassed by these new technologies.
The opinion document by the EBA takes a classic 'wait-and-see' approach, mirrored by the earlier report of the Swiss Federal Council, which decided not to propose new statutory provisions. The reasons given were that 'virtual currencies like Bitcoin are of only marginal economic significance and are not in a legal vacuum'. We certainly agree with the former for the moment, but the latter reason is a bit more nuanced. The Federal council also assert that 'virtual currencies carry substantial risks of loss and abuse for users'.
What we'd be interested to know about is the specific legislation they might consider in future. But this might yet take a great deal of time and debate to emerge.