WorldRemit has enjoyed a rapid trajectory with a number of launches recently. Ismail Ahmed started up this company with the vision of providing a low-fee digital service, moving the agent model of money transfer to an online one in the $580 billion remittances market.
Curious to understand how WorldRemit grew so rapidly into digital channels, I caught up with Jeffrey Alan Pietras, Vice President, International Product Development at WorldRemit. As the year draws to a close Jeffrey reflects on the progress made this year and their ambitious plans for 2015.
Jeffrey, please could you give us a brief background about yourself and an introduction to WorldRemit?
WorldRemit was founded in 2010 by Ismail Ahmed with an idea of changing the money transfer industry, having experienced a degree of expense and inconvenience first hand. WorldRemit began as an online service that enabled people to send money to friends and family in other countries. Customers can today use WorldRemit anywhere, anytime on their computer, smartphone or tablet. For those receiving money, WorldRemit offers a range of options including bank deposit, cash collection, Mobile Money, and mobile airtime top-up.
This year WorldRemit has seen significant expansion, with new products, channels and partnerships in important corridors around the world.
I joined WorldRemit this year, and bring to my role a combination of experience from working with global players and growing start-up companies. I have worked within the converging financial services, payments, mobile & digital commerce industries at global players including J.P. Morgan, Western Union, Nokia and Yahoo!. This is complemented by my transactional experience with growing start-up companies.
WorldRemit has been expanding rapidly recently. Could you please give us a background, and a summary of your current footprint?

Yes, WorldRemit's international reach has grown significantly in the past year. Our service is now available to senders in 50 countries, up from 35 earlier in the year. Last month WorldRemit launched in the United States, which is expected to become one of the company's largest markets, once fully online in 2015.
The number of countries to which people can send money with WorldRemit's platform has also increased significantly over 2014, growing from 100 to 117. Among the new additions were 15 countries in the emerging Central & Latin America region.
Those are significant achievements indeed. What has driven your recent growth?
A critical enabler has been the $40M investment by Accel Partners (an early backer of Facebook, Dropbox and Spotify) in March this year. We have since been steadily growing our staff as well as our market presence. We now have over 110 employees and plan to open a new US office in Denver, Colorado shortly.
From a product perspective, we recently launched a successful version of our mobile App for iOS as well as Android. We continue to be one of the most flexible remittance platforms in terms of service interoperability, providing more choice for the way in which senders and receivers can conduct their transactions.
We have a growing number of mobile partnerships to enable instant mobile wallet transfers which have seen great traction in 2014. We currently enable mobile wallet transfers to EcoNet Wireless subscribers, as also to Safaricom, Globe, Smart, MTN, and Vodafone to name just a few.
Jeffrey, what has been the secret to your success?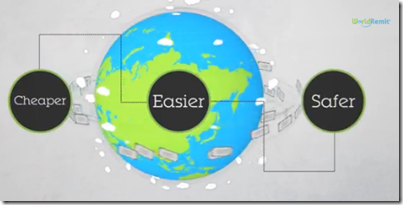 In my opinion there are two things that set us apart in our industry:
1) the interoperability of our digital money transfer platform and
2) our customer satisfaction rates
As I mentioned before, the WorldRemit platform is one of the most flexible in terms of the interoperability which we offer – this allows us to stay relevant to senders as well as receivers in facilitating the means by which they would like to conduct their transaction.
For instance, aside from cash pickup and bank account transfers, the WorldRemit platform easily integrates with mobile operators to tap into quickly evolving payment ecosystems whereby we can enable mobile wallet transfers. Our platform provides us the flexibility to offer new send and receive options in alignment with partners to truly service the evolving needs of the international remittance market globally, as "one size fits all" does not work in this changing industry.
And on a related note, our flexible money transfer platform & business model equates into a high level of customer satisfaction. Without an agent intermediary (like in the traditional money transfer business), WorldRemit can be truly customer-centric and tailor a money transfer service that delivers speed, convenience, and low-cost to the sender and receiver.
In an era of declining brand attributes for the traditional money transfer business, WorldRemit continues to garner great positive feedback on our service and a high level of customer retention.
What are some of the main challenges for the remittances industry?
The evolution of the international remittance market is fragmented and multi-dimensional – a real challenge in creating a consistent norm for a global scale business which is disrupting the traditional MTOs. In some markets the remittance ecosystem is dominated by financial institutions. In other markets, the ecosystem is driven more by retailers and mobile operators as traditional financial players have not touched the majority of consumers with their services. This fragmentation has led to a number of externalities which influence the evolving ecosystem country by country (e.g. regulatory bodies, mobile operating systems, retail point of sale infrastructure, etc.).
Another challenge in the evolution of the business are new regulations. Especially of interest at the moment are APMs (alternative payment methods) like BitCoin and the influence this will have on the industry.
Digitization is another huge challenge in this industry. How do the traditional MTOs modernize their agent-based model when digital money transfer platforms are cannibalizing the trade (especially with multi-channel offers)? And, what roles will digital consumer services (e.g. social & messaging) play in the consumer to consumer money transfer space?
What are some of the key changes you have observed in the money transfer industry over 2014?
In line with increased regulation in the industry, particularly around the KYC (know your customer) and KYA (know your agent) element of the business, many traditional firms have incurred high compliance costs to try to modernize antiquated offline procedures.
With the added costs of doing business in the offline world, margin compression remains a constant concern for some players. With more consumer choice in money transfer providers (both online and offline), customer acquisition and retention costs are a big marketing concern as brand alone might not be enough these days. I expect to see these concerns continue to play out into 2015.
What are some of the trends you expect to see over 2015 and beyond?
The most exciting trend I anticipate in 2015 (hopefully or in the years to come) is some "reverse innovation" in the payments and remittance space.
The media seems to have bias on the way that consumers would embrace a Western mobile payments ecosystem (e.g. ApplePay) as a global standard. However, with a head-start, many emerging or developing markets in Asia and Africa have robust mobile payment ecosystems already.
While there are some inherent development reasons behind these, I am excited to see what influence these ecosystems in Africa or Asia might have on the evolving consumer mobile payments space in the US and Europe.
---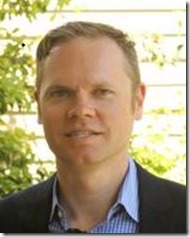 Jeffrey Alan Pietras - Vice President, International Product Development at WorldRemit
Responsible for all business development, partnerships, and new market opportunities for WorldRemit. Jeff has extensive knowledge of strategic product & partnership development with a particular focus on consumer mobile & online services within the emerging markets.
Jeff holds an MBA from London Business School and a BS in Finance from the McIntire School of Commerce at the University of Virginia. He has lived in several European countries, North America, and Middle East and speaks several languages including French and Spanish.
---
Charmaine Oak is Author of The Digital Money Game, co-author Virtual Currencies – From Secrecy to Safety
http://www.linkedin.com/in/charmaineoak
Join us on Twitter @ShiftThoughtDM and The Digital Money Group on LinkedIn
---