Today I have great pleasure in speaking with Naomi Lurie, Director of Marketing for Mobile Financial Services (MFS) at Gemalto. From this key position at the world's leader in digital security, Naomi is very well placed to share with us about GMPP (Gemalto's mobile payments platform) and the work Gemalto is doing around the world in the extremely fast moving payments arena, both in developed and developing countries. Naomi shares with us some of the key initiatives in which Gemalto has been involved, and explains the importance of perseverance in achieving mobile money adoption goals.
Naomi could you kindly set the context for us, with a bit background on Gemalto and your leadership position in mobile financial services?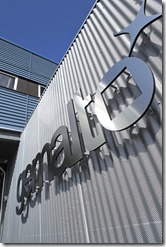 Gemalto is a leader in digital security, and a technology enabler for mobile network operators, banks, governments, enterprises and retailers. We work behind the scenes to ensure that each time their customers, employees and citizens want to transact, connect or identify themselves, they can do it safely and easily. You may not realise it, but if you put your hand in your pocket and take out your wallet or mobile phone, chances are it has a Gemalto security component – in your SIM card, your bank card, your driver's license or your government ID.
One of our important growth areas is mobile payment services, and I look after Marketing for these solutions. Specifically I'm responsible for our Mobile Money and Cloud Based Payments offers. In our Mobile Financial Services marketing team we also offer Trusted Services solutions, including TSM and a Trusted Services Hub business service, and we are NFC experts. It's exciting work in exciting times, especially as we are a global player with 44 sites and customers in 190 countries.
And with the coming of tokenisation there is yet more work for you?
Yes, certainly. As the leading TSM provider, we've been provisioning credit cards onto the mobile device for the largest mobile payments initiatives in the world. Emerging standards for cloud-based payments and tokenization require secure provisioning services for cards, tokens and keys. So, our assets and expertise in provisioning, mobile security, and authentication all come into play.
We've recently announced our Trusted Services Hub, a turnkey business service that enables issuers, enterprises, transport operators and digital service providers to easily deploy their value-added and mobile payment services across smartphones and mobile networks around the world. So with one connection to the Hub they gain access to over 1.5 billion mobile users worldwide already covered by our solutions.
Please give us some background on the Gemalto Mobile Payment Platform (GMPP)
GMPP is our comprehensive, field-proven, secure, flexible platform for issuers, mobile operators, retailers and banks that wish to launch mobile payment services. It supports emerging market use cases including stored value accounts, agent networks, P2P transfers, bill payment, airtime top-up, merchant payments, government payments and more. GMPP also powers developed and semi-developed market use cases relating to payments, usually from smartphone devices, such as in-store and online payments, loyalty and couponing.
We work across many different channels: USSD, STK, mobile apps, web and more, and we offer strong security across all these. We authenticate customers and manage risks relating to repudiation, fraud and more. We integrate into mobile operator, issuer and retailer environments and manage diverse requirements based on the nature of the ecosystem, which ranges from simple to very complex.
How has GMPP been used around the world?
Our platform is deployed around the globe. In Europe we work with Telefonica Spain and Telecom Italia.
India Post

The Gemalto Mobile Payment Platform is running in India with India Post for domestic remittance, since November 2012. India Post's domestic money transfer service was a traditional paper-based service that took around 5 days to arrive at the destination. India Post wanted to modernise the service, to compete with the new mobile money systems coming from new entrants such as mobile operators. Since India Post has close to 90% of their branches in rural areas, they decided to modernize their money transfer service using mobile. It's an interesting over-the-counter service. The agents at the post office are equipped with a mobile device that runs an app that collects information about the sender and recipient, amount and pickup location. Immediately both sender and receiver get SMS notifications about the transfer and how to pick it up. And the transfer happens in minutes!
Transfer in Mexico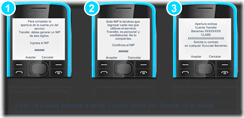 In Mexico, the GMPP is at the heart of the Transfer Service, which is brought to market by Banamex (Citi's Mexican subsidiary), Telcel (America Movil's Mexican mobile phone subsidiary) and Banco Inbursa. Telcel provides the channels: SMS, USSD and CRM. The banks hold the accounts and create the use cases, as well as manage network integration with Point of Sale and ATM networks. In Transfer users can get a companion card as well, to access the balance in the prepaid stored value account for POS payments. GMPP hosts all transactions and the customer wallet. The service went live in April 2012.
GMPP is also installed with NetOne in Zimbabwe, for their OneWallet mobile money service. This is your classic service, with P2P, cash in, cash out, airtime top-up and bill payment.
Gemalto provides the SIM Toolkit (STK) and Secure Access Gateway for MTN Group in Africa, Vodafone Qatar and elsewhere.
GMPP obviously solves some key needs for the unbanked. Could you please tell us what makes your implementation uniquely compelling?
I think what's unique is the way we can address a very broad spectrum of use cases in a highly secure manner.
If we rewind to 5 years ago we thought we knew the recipe for mobile money. Just provide the standard set of expected services, follow the formula and deploy. However services have gotten more diverse. There are specific needs and requirements when we deploy in semi-developed markets. And emerging markets also have diverse customers – some with smartphones and others with very basic phones. Take Mexico for instance, the aspiration is to bank the unbanked and offer a new kind of account to the masses, but they must also appeal to urban users. There is a need for a combination of scenarios. We therefore feel well placed as we can offer the limitless combinations, while maintaining security across all the channels. That's the strength Gemalto has.
Also we build our platforms to scale. We see mobile money as mission-critical services and can affordably scale up and ramp up as the usage grows.
What do you see as some of the challenges faced in bringing services to market?
There is no magic. You can't just deploy technology and expect the service to be a success. It has to have all the right elements – in go-to-market, organization, and budget. You really must do your homework and take care of buyer personas, marketing strategy and back office support. You need a lot of CXO attention and need to continuously attract investment and management attention.
I think it is really important to be able to correct yourself. Of the over two hundred mobile money deployments, only a few have reached scale. If you give up and just let the offer die down, that is a waste. As in case of any product launch, it's important to be able to correct yourself.
Another challenge can be regulation, meaning what type of services the regulator allows and what kind of limiting factors will the regulator impose. Often you need a strong lobby on both aspects.
When you look at mobile driven and bank driven initiatives which of these have a better chance of succeeding?
It seems that mobile operators (MNOs) have been more successful, but this is quite dependant on the region. MNOs seem to have the lion's share of deployments quantitatively, but we do observe a trend for more issuer-led services.
MNOs seem to have an advantage on the marketing side; they know how to market to the unbanked masses, while banks are more comfortable marketing to their traditional clients. To launch a service for the unbanked requires a real transformation for the banks. However, in semi-developed and developed markets where most of the population is banked, the banks are at an advantage.
What are the major changes you've seen in the last year?
One change in the emerging market space is the launch of more consortium-led initiatives, and also Central Bank led initiatives. There are some new models coming up along these lines, with an attempt to put the entire set of domestic transactions on a single platform. Within that setup, individual service providers can offer branded services and compete with each other. These types of initiatives aim to address the question of interoperability from day one.
We also observe a much higher interest in enabling payments – in-store and POS payments in addition to mobile P2P between buyer and seller.
What major goals do you look forward to in terms of 2015?
Our goal is to continue to be the trusted partner of our clients and to help them operate successful mobile payment services. We aim to help our clients bring their mobile business strategy to life, while providing all parties confidence in the robustness and security of the service. It promises to be quite an exciting year with the advent of emerging tokenization standards, the new Gemalto Trusted Services Hub, the launch of major new initiatives, and the evolution of existing services.
Naomi thanks for sharing the very interesting work you do around the world and I wish you and Gemalto the very best of success for the future!
Naomi has a proven record of driving product and market excellence for products in the mobile, financial, retail and enterprise sectors.

Naomi joined Gemalto in 2010, where she drives marketing and strategy for the company's mobile payment and mobile wallet solutions. She is an expert on the mobile money use cases emerging across the globe and is involved in some of the most ambitious and large-scale mCommerce services in both developed and developing markets.

Previously, Naomi was a product manager at Verint, which specializes in enterprise and security intelligence. Naomi was responsible for the global introduction of analytic software solutions for workforce-enterprise optimization, as well as the execution of product launch and rollout plans to sales, support and professional services.