From the land that brought some of the most remarkable inventions in the world between 2000 BC and 200 BC, such as cast iron and the suspension bridge, the new frontier for modern day innovation in 2015 is Digital Money.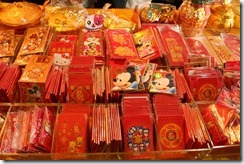 There is a drama unfolding in China with continued strategies and lobbying between the top players – Alibaba, Tencent, Baidu, China UnionPay, the banks, the regulators and others. Like a jigsaw puzzle, each large group is assembling their "armies" – a number of different companies, groups of companies and partnerships that will help them obtain dominion over the fast evolving digital money market.
We will soon be in the midst of one of the greatest migrations in the world, as Chinese from around the world travel home to celebrate the Year of the Goat. While I wish my dear Chinese friends a wonderful New Year, I am keenly interested to see who will win the War of the Red Envelopes or 'Hong Bao' as it is called.
What is Hong Bao?
In China it is a very important tradition to gift money in red envelopes to children and younger members of your friends and family. The envelopes are red, as are most things associated with the Chinese New Year.
Last year, for the Chinese New Year, Tencent's WeChat (similar to WhatsApp) stole a march over Alipay by launching a viral and hugely enjoyable way to gift red envelopes electronically.
Tencent's WeChat got 5 million customers to send over 75 million red envelopes within 24 hours, through an electronic substitute for the centuries old tradition of Hong Bao.
This was just one in a string of digital money initiatives from the Internet Tech Giants of China. However it was highly significant in terms of gaining adoption for the WePay mobile wallet service.
What made Tencent's Hong Bao click?
In the year when the mobile internet overtook the PC internet in China, the market was just ripe for this service and Tencent pulled off a classic marketing promotion.
For me, the primary innovation was in the manner of embedding this into normal social interactions that had soared in popularity, not just in urban areas but across most of China.
The second innovation was in offering an alternative means of paying by getting people to link in their bank accounts, something we may find commonplace in the West but was quite an achievement in China at that time. Of course, now WePay had customers with means of paying, not just for the New Year but as a strong base for all the various services they launched subsequently. In 2014, China became the largest online retail market in the world, and many of the transactions now take place using smartphones.
And of course last, but by no means least was the way that the giving of Hung Bao was turned into a game. As my dear friend Michelle Zou explained to me, it was great fun for her to send money this way as an element of suspense was introduced in the way the allocated money was shared out between the designated receivers of red envelopes.
How did Tencent build on this success?
Soon after the New Year Tencent established the Weixin Group on May 6, 2014 and rebranded to create Weixin Payment services.
Last month WePay's WeBank became the first online private bank to launch in China. One step led to another and an important first step was their New Year Hung Bao service.
So what could we expect this Chinese New Year?
So what may competitor Alibaba do this year? Their recently created ANT Financial Services Group (that includes Alipay) is well poised to counter this success. Alibaba has many significant achievements as I've described in my previous posts, and the group is shortly to launch their own private online bank.
How will competitors stay in the centre of Chinese New Year celebrations? And will one of the many other new third party payment providers (our report out this week describes 264 licenses/extensions) also have some tricks up their sleeves.
We'll know soon enough, and it is bound to be interesting.
Have you tried the new Hung Bao services?
Has anyone outside China thought of doing this for the extensive communities around the world?
What innovations do you expect to happen this year?
Have you seen a mobile wallet that achieved similar traction to what Tencent managed last year? I believe such adoption rates are very hard to achieve.
Would you use electronic red envelopes, or must it be cash?
I would love to hear your thoughts!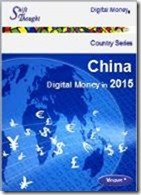 We are proud to announce that our latest Viewport "Digital Money in China 2015" has just been launched this week. Do drop me a line at contact@shiftthought.com to know more about this report that is not just relevant to those doing business in China but is a must-read for anyone interested in the fast evolving Fintech, Payments and Financial Services markets.
Check out our "Focus on China" posts created in honour of The Year of the Dog, Chinese New Year 2015. Happy New Year to all our valued Chinese customers and friends around the world!