Facebook is to launch P2P Money Transfer from Facebook Messenger, online and via Android smartphones. By the end of the year people in the US will be able to send money with no fees, using a Visa or MasterCard debit card.
If Facebook has not yet made it big in payments, this is not for want of trying. At Shift Thought we've monitored a number of failed launches associated in some way with trying to get social users on Facebook to make payments. So what do we expect to happen, and what's at stake? Read on!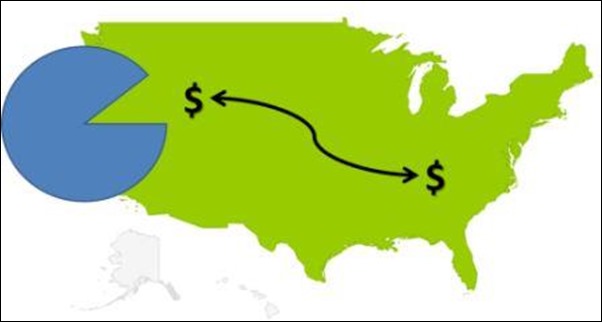 What's Proposed
Facebook Payvment launched in March 2011, claimed to be the number one social commerce platform on Facebook, attempting to reinvent online shopping leveraging social conversations. In January 2013 Intuit acquired the Payvment team and closed down the Payvment platform.
Past Experience
Perhaps the best known was Facebook Credits, a virtual currency launched in July 2010 that was available in over 15 currencies including US dollars, Pound Sterling and Euro. This was offered as a secure way to play games and buy digital content on Facebook. While we were expecting this to eventually extend to music, movies and more, as Facebook announced a share in their 2011 revenue of 15%, this was not to be. In June 2012 Facebook announced any credits would be converted to native currency and the service phased out by 2012.
Facebook Card launched in January 2013 as a reusable gift card supported by Sutton Bank. At launch Facebook has over a billion users worldwide, with 618 million active each day. Have you heard much about Facebook Card, or considered it for gifting? Probably not.
Why won't people bite and will this change?
Why have more people not adopted services that in theory had everything going for them? Why did Amazon close their WebPay P2P Service? Why has Google's gmail money transfer not yet become more used? For me the answer has come through my chats with consumer focus groups over the years. It seems people were not ready to trust Facebook and other social media providers with their money yet. Yet in February this year millions of Chinese used Tencent's WeChat messenger app to send traditional Red Envelopes digitally.
So as Facebook has not had much success in breaking through into payments, what's different this time? In two words: David Marcus. As Chief of Facebook Messenger since June 2014, Marcus brings a wealth of understanding of the money transfer business from his days as President of PayPal.
Who is likely to be impacted?
Domestic money transfer in the US is a core business for the three world leaders in money transfer, Western Union, MoneyGram and Ria Financial Services (Euronet). In April last year MoneyGram shares took a beating on an announcement that Walmart would do this business through Ria instead, with the launch of Walmart-2-Walmart at more than 4,000 stores.
How much is the market worth?
In 2014, market leader Western Union generated revenue of $5.6 billion. Consumer-to-consumer revenue from North America constituted 19% of this, so I estimate US domestic money transfer revenue for Western Union to be $1 billion. Home to over 46 million international migrants, the US is the largest Send Country for remittances, and both domestic and international migrants form an important part of the money transfer market. While international remittances is going to prove a harder market for Facebook, actually domestic remittances outside of the US is a very hard market for international money transfer operators anyway.
What to expect next
For me money transfer via social media could be set to take off. So it's not just Facebook. Expect to hear more from Skype, Viber and all the various messenger apps that have been taking the Asian markets by storm. Definitely a space to watch! What do you think? Do share your thoughts on this rapidly evolving space.
Charmaine Oak is Author of The Digital Money Game
and co-author Virtual Currencies – From Secrecy to Safety
http://www.linkedin.com/in/charmaineoak
Join me on Twitter @ShiftThoughtDM and The Digital Money Group on LinkedIn