With the recent release of new draft guidelines for mobile financial services (MFS) in Bangladesh, I caught up with payments expert Raihan to get his views on the state of play of the market, possible outcomes from the guidelines and how we may see Bangladesh consumer financial needs better addressed over the next 5 years.
Raihan, to set the scene could you please share a bit about your role in the Bangladesh payments scene?
When I joined Grameenphone in 2006 on completing my studies in the US, these were early days for mCommerce in Bangladesh. We designed it all from scratch - processes for financial operations, reconciliation, the channel commission, payments, fund management and more. Seeing our BillPay service so popular in Bangladesh made it all worthwhile. I then moved to airtel where even in a bank led model we have built an award-winning mCommerce portfolio with specialized products such as micro credit disbursement together DBBL, our banking partner and 13 MFS partners including bKash.
What is the current state of play of the Bangladesh MFS market?
Bangladesh MFS market is now 5 years old. The top 2 operators bKash and DBBL together accounts for an estimated 74% of the market, with bKash leading since launch in 2011. A recent cGAP study estimates that 30% of Bangladeshi adults have used bKash while 4% have used the DBBL service. bKash users are more likely to be active, with 81% account holders active, compared with 67% for DBBL users. DBBL users are more likely to be registered users with 44% registered as compared to 23% for bKash.
As of June 2016, there are 36.2 million mobile banking registered accounts but only 13.3 million are active users. However, this data does not represent the number of unique users of MFS.
What's behind this success of bKash?
I think this is due to the awareness that bKash was able to create ever since their launch and also their extensive retail reach. In terms of transactions, bKash still leads with over 80% market share although their annual growth in revenue has come down to 50% in 2015 from 81% in 2014.
What challenges do you face regarding user identification, AML and KYC?
OTC (Over-the-counter) continues to be hugely popular in Bangladesh, with 2.5 times more users than registered mobile wallet users. Retailers often transact on behalf of customers and this could create AML/KYC issues.
In 2016 we have started National ID verification process for mobile subscribers as Instructed by our regulators. Fortunately, as 90% or more of the active users of Telecom Services registered their SIMs, this may not impact the revenue and transaction volume of MFS.
Regarding usage pattern, I notice that unregistered users are more likely to use basic money transfer services while registered users also use advanced services including bill payment and mobile top-up. Today an estimated 8% to 15% of mobile top-up is done through MFS.
How is sticking with OTC a drawback to poorer users who only need basic services?
Today almost everyone has access to a mobile phone. Hence a poor person living in the remotest corner of the country can get registered through MFS and enjoy proper financial inclusion with the kind of services that are normally only available over a banking counter. Transacting through someone else's wallet rather than your own is almost like a "Digital Hundi" or Sending money through the courier service which was actually one of the ways to send money in Bangladesh prior to the launch of MFS.
What was the motivation for new regulatory guidelines for MFS in Bangladesh?
MFS has always been a key focus for the regulators, specially Bangladesh Bank. Despite the rapid development of MFS and the huge potential to grow and reach the remotest corners of Bangladesh to boost financial inclusion, complete financial inclusion via mobile banking has yet to reach its full potential. OTC or unregistered use of MFS is one of the biggest drawbacks of the service.
This is why the Bangladesh Bank has been working towards a revised guideline that can encourage appropriate business models that help the market reach its potential and create a win-win situation for all the entities in terms of equity shareholding. I believe that with a few minor changes, this new guideline could help boost MFS growth and ensure financial inclusion in Bangladesh
So what are the new guidelines, and do they help address the issues?
Here I'd like to discuss two of the major clauses included in the new Draft Guideline:
Clause 4.1
BB shall permit delivery of the following broad categories of financial services by scheduled commercial bank-led Mobile phone based Financial Service (MFS) platforms in Bangladesh.
Clause-5.2
The scheduled commercial bank-led MFS platforms may have both banks and non-bank entities including Mobile Network Operators (MNOs) as equity holders, subject to banks holding majority beneficial ownership in total equity, no bank or non-bank entity holding more than fifteen percent beneficial ownership in equity, and Beneficial ownership of MNOs in an MFS platform not exceeding thirty percent of its total equity.
In Clause 4.1 we see that it remains a bank-led model as specified by the previous guidelines published in 2011. However, Clause 5.2 requires that no bank or non-bank entity hold equity share more than 15% individually. Banks must have majority ownership and Telcos may not collectively hold more than 30%. This means MFS projects will become nobody's baby! This potentially creates a huge issue in regards to ownership.
What is the alternative you recommend?
In my view, we should first study what's happening worldwide and learn from that. We should deploy a model which will be beneficial for the people of the country and will be owned by both Telecom and Banks. Telcos are good at things like branding, marketing campaigns, product management, agent management. Banks are expected to safeguard funds. Hence a model in which each of these players can execute to the best of their capability will be a successful one. My proposal would be that there should not be any restriction on the ownership of MNOs or any other equity holders. We should follow the good examples available across the globe.
Apart from equity participation, in what other ways are Telcos held back due to the guidelines?
There are several other areas where Telcos are not allowed to participate in the current MFS services. For example, Telcos are not allowed to promote the product, brand the product or launch different campaigns to promote MFS services. Telcos are only allowed to offer Telecom Data or talk time) for MFS promotions.
How do you see the market developing as we move towards 2020?
In the next 5 years, I expect the MFS market to be more mature and more compliant. SIM verification and re-registration will be imposed on MFS as well which will eventually limit the OTC usage and encourage use of mobile wallets. More advanced services will be launched so that people start to use MFS for services other than the basic money transfer.
Government already disburses payments (G2P) through MFS. In 5 years from now, I expect P2G to increase in a big way, so that payments including fees and taxes reach the government through MFS. Mobile Top Up usage will increase even more and may reach approximately 50% of total Telecom Top Up value.
MFS providers will further pursue Omni channel strategies, with some already providing the service through apps and the web. MFS services will be offered through other mediums such as NFC and it will not be only limited to USSD, apps or web and launch of 4G services will further boost usage.
Mobile Number Portability will be introduced in the country and, the need of having more than one MFS account with different Telecom operators will gradually decrease.
As stated by Bangladesh Bank, over the last couple of years, we have found that people at the "bottom of the pyramid" have been able to greatly increase their economic activities and that volume is increasing significantly each day. This contribution directly impacts the transactions volume in mobile banking.
Overall I look forward to MFS playing a major role in the growth of GDP of our country.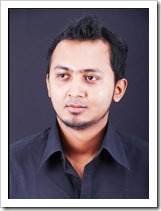 Ruhullah Raihan Alhusain is a payments professional with over 12 years of work experience in Mobile Banking Field. He graduated from the University of Texas at Arlington with Honors as Bachelor in Business Administration and led the Grameenphone mCommerce Operation Finance team before moving to airtel where he is Head of mCommerce Operations