As part of Shift Thought research into the progress of branchless banking around the world, it was my privilege to speak to Brian Richardson, a pioneer of mobile-based branchless banking, who co-founded WIZZIT in South Africa back in 2004.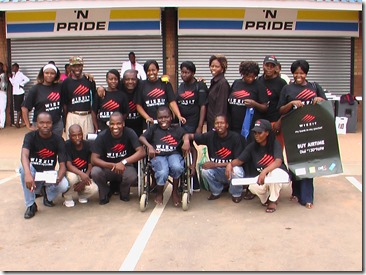 Through our discussion, we uncover how Mr. Richardson and team opened new doors to banking services for the unbanked of the world.
In pursuit of his vision of making economic citizens of all, he embarked on a 10 year journey, innovating in the commercial use of USSD and building models similar to those being implemented around the world, in places like Pakistan, Bangladesh, India, Indonesia, Nigeria, Mexico and Brazil, with varying degrees of success.
We learn how WIZZIT International now deploys through leading banks in emerging markets, building on a blueprint tried and tested in the South African market.
With operations in over 9 countries, WIZZIT International offers services to over 6 million people and lays down a challenge to banks around the world: If you really want to succeed in moving people away from cash, partner with WIZZIT and have something up and running in 12 weeks.
State of financial services in South Africa
As a pioneer who has driven financial inclusion initiatives since 2004, please paint for us a picture of the state of financial services in South Africa. What are the achievements since 2004 – what still needs to change? If you had a chance to do it over again, knowing what you know today, what would you have done differently?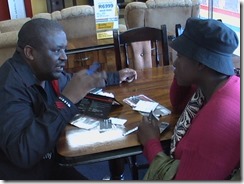 We started in 2004 in South Africa. FinMark Trust, with whom we work closely, loved the idea of what we proposed - no one in the world was talking about such a service. In fact, they warned us against attempting to launch in the highly challenging South African market.
However, we wanted to prove the concept in our home market first. From the start we had a strong focus on financial inclusion and empowerment and saw an urgent to get banks to think differently and see that there was a business case.
The South African landscape is dominated by 4 major banks. We had the task to firstly convince banks on the idea of partnership and once they were convinced of the need, we then had to convince them why they needed us rather than going it alone.
We could not afford our own bank license, nor did the South African Reserve Bank (SARB) offer such licenses at the time. A new level of banks was proposed to be created to cater to the then 70% of the market that was unbanked. We were advised to wait for this Dedicated Banks Bill that was expected, to lower the entry requirements in the Banks Act (94 of 1990). Ten years down the line people are still waiting for the bill to be promulgated, fortunately we launched through an Alliance Banking relationship with one of the smaller banks.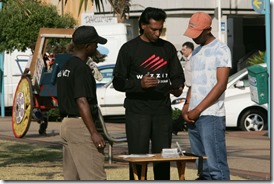 Such a relationship was essential to gain access to the bank-owned Payments Association of South Africa (PASA) for being able to directly deposit into Wizzit accounts. We are grateful to the bank, but in hindsight we would have got to scale much quicker if we had the opportunity to have partnered with a big household name bank, as trust and credibility is important, and establishing this needs a big above-the-line marketing budget that we just did not have. We had to do things differently. We created a win-win through employing WizzKids who were largely unemployed people who could be opinion leaders and advise their friends and communities in soccer clubs and church and savings groups.
Banking and deposit-banking is the responsibility of banks, but regulation is geared for the high-end, especially things like know-you-customer regulations. Lower income consumers did not have what was needed. With some effort and lobbying we got Exemption 17 promulgated to make it easier.
We were the first to launch services under this exemption and although this was made available to the whole industry, not one of the banks offers an Exemption 17 account – a lot more needs to be done. Interestingly, six months after our launch, two of the big banks launched mobile banking but that was additive, rather than transformational in nature.
Being one of the early pioneers, we were one of the first to commercialise USSD that was critical for dealing across all segments of the market. To get new handset, SIM card or change network would be an additional barrier – does not seem fair to bank on the basis of network.
Uncertainties and how to overcome them
What are some uncertainties regarding financial services in Africa? What should the industry do more of? What should we stop doing?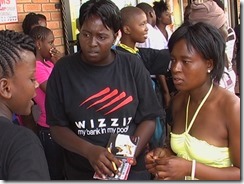 Today there seems to be a lot of confusion between mobile banking and mobile payments. M-Pesa, successful in Kenya is about mobile payments, ours is about mobile banking. For mobile operators the service is strongly geared towards reducing churn. Many new entrants are entering, each with a different perspective: there are the retailers, the tech companies Google, Amazon, Apple and more.
With all of this, there is scope for enormous confusion, not just for consumers, but for would-be providers too. Often I encounter banks who believe they too need to apply for licenses for certain mobile money services for which, being a bank, this is not needed.
So the big uncertainties are regulations, interpreting these and building sound business case around mobile and provision of services to the under-banked segment, while making these interoperable.
Africa versus other regions
With your transition from WIZZIT Payments (Pty) Ltd to WIZZIT International and now that you are working outside of Africa as well, how do you compare developments in other regions against progress in Africa?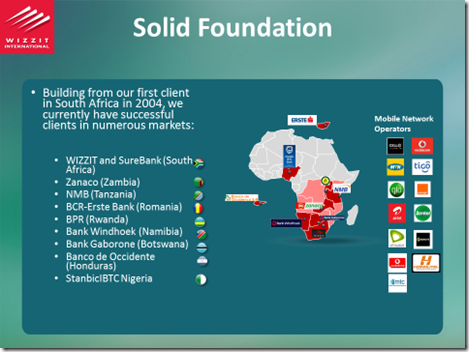 Having recently entered into South America we see tremendous untapped potential – in Mexico, Brazil and elsewhere. We are working with banks in many parts of the world, including:
WIZZIT and Sure Bank(South Africa)

Zanaco (Zambia)

NMB (Tanzania)

BCR-Erste Bank (Romania)

BPR (Rwanda)

Bank Windhoek (Namibia)

Bank Gaborone (Botswana)

Bancode Occidente (Honduras)

Stanbic IBTC (Nigeria)
We find technology is easy, and what we have translates well across countries. It is the regulations, the business models and processes that need expert understanding, and where we add value.
A blueprint for success in emerging markets
Please tell us about your change of focus to WIZZIT International, and how you plan to deploy your model with leading banks in emerging markets. What do banks need to do and how do you propose to help?
We believe that banks must act. What options are open to them? Firstly, they could build their own platform, which could take a good 24 months or more. Secondly, they could partner with a mobile operator, but this involves separate partnership agreements before they can cover the entire market as they should. Thirdly, they always have an option to 'do nothing', but that's probably the worst and most expensive. Saving the best for last, I'd like to think, is the fourth option – partnering with WIZZIT.
In 12 weeks we could have something up, and offer not just technology, but a whole set of services around business case, and including strategic advice at CEO level. We deploy our platform that can be linked in to core banking platforms, making it easier to implement.
Expectations for changes in 2015
What is the biggest change you hope to see in financial services over 2015?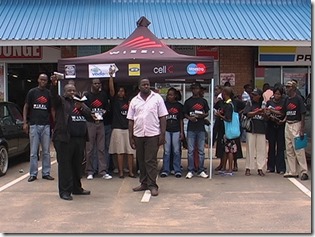 As far as retail payments go, only around 0.2% of mobile payments in Africa represents purchase – it is largely for purchasing airtime of transferring money. People withdraw cash and then immediately use it around the corner to buy something.
But cash is costly, and it is also bad. I welcome a broad spectrum of innovations that help to move people from use of cash – initiatives by the governments to stop accepting cash payments in many parts of the world. This involves a change in behaviour though – this means incentives and punishment.
I look forward to a world where when at 16 years of age an individual must fend for an entire family, support structures exist to provide that individual every care and assistance. Not a world that cordons off financial services from such disadvantaged people with pressing needs, who need these services the most.