Karena de Souza, Shift Thought distributor in Canada shares her thoughts on the payments scene in Canada having recently attended Mobile Money Canada 2013. Mobile technology is starting to go mainstream. Learn how Canadian innovations such as Mintchip are developing shoulder-to-shoulder with new offers from global players such as PayPal and MasterCard.
The most recent Mobile Money Canada conference, chaired by Brent Ho-Young took place on November 13, 2013. It brought together thought leaders across commerce, mobile, retail and technology in a discussion on the challenges in accelerating the acceptance of Mobile Commerce into mainstream Canada. A well designed agenda included a number of TedX sized presentations, interspersed with themed panel discussions.
Canada offers technologists and business a unique playground in which to experiment and fast-track consumer acceptance. With Canadians being an unusually tech-savvy population, platforms such as Interac launched and became mainstream ahead of their adoption in other countries. An enabling yet protective regulatory environment provides an umbrella within which local businesses, Telcos, payment processors and banks are free to partner and innovate.
Presentations built on recent announcements: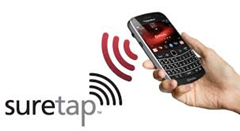 Rogers David Robinson presented the next generation of suretap wallet, offering Rogers customers an all-in-one branded Telco-based mobile money experience – from branded NFC enabled handset containing a secure SIM, with payment made from a Rogers' branded prepaid MasterCard or retail gift card.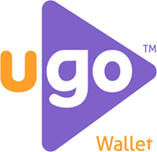 We also heard about Ugo's latest plans. A few days ago Loblaw, Canada's largest retailer, joined Ugo as their first retail partner. Ugo claims to be Canada's first open mobile wallet that offers multiple payment and loyalty as a single package. Two major banks are involved: PC Financial and TD Bank Group. Both MasterCard and Visa cards will be loaded.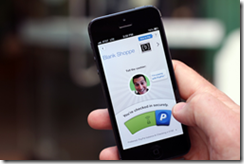 PayPal showcased their cloud based app – a first aimed at masking 'payment' within the greater transaction 'experience'. The use of BLE allows a new proposition – customers check-IN instead of checking out.

Mintchip is an innovative offering from the Canadian Mint. We heard about the MintChip Challenge: MintChip now in R&D stage has developers participating in a challenge to develop what aims to be the evolution of currency.
The panel on Mobile Commerce & Payments for Retailers chaired by Pierre Roberge engaged Tanbir Grover from Lowe's, Nurez Khimji from Urban Barn, PC Financial's Jimmy Dinh and SecureKey's Christian Ali. Retail is embracing the reality of a connected customer base and extending ways to offer them a more complete shopping experience. A big challenge in this sector is how to cost-effectively integrate the various existing technologies and legacy infrastructures to present a seamless environment for the customer. Also, in a consumer culture that is getting used to 'want it now', virtual stores pose a challenge to physical delivery in a country the size of Canada, given the transportation infrastructure.
An engaging panel that included Blackberry, Visa and MasterCard – and a very entertaining Timothy Grayson from Canada Post – discussed the components necessary to achieve that tipping point in the Canadian market that will encourage consumers to gravitate towards mobile as their main choice for payment.
A number of initiatives appear to be aiming to break the Tap&Go resistance barrier by cajoling the client to park their many loyalty cards conveniently within one mobile wallet.
The evening was packed with presentations filled with interest, intellect and innovation. "3 Ways to Launder Mobile Money" caught my attention. Others were informative – the Kili POS and Vince Kadar's review of Telepin's global timeline.
But for me, the most compelling presentation of the evening was by Nicolas Dinh for MasterCard. It spoke to the spirit of innovation present in Canada, in the best traditions of a nation that has given the world technologies such as Interac and Blackberry.

The N>XT challenge sponsored by MasterCard resulted in many innovative ideas. Watching the presentation of a $10,000 check by Kevin Faragher of CIBC to the Crescent School Coyotes was inspirational. These five 11th and 12th graders won the CIBC People's Choice award. They had a waiter use his/her smartphone as a POS to calculate the tab, split it between the customers and then process the split payment from 4 different patrons using NFC technology.
I came away with 3 main impressions:
Mobile technology is seeping into the mainstream. Mobile operators and financial services providers have established good building blocks and infrastructure and are ready to partner with retail to extend the mobile experience into many areas of our lives.

Retailers are now on board to engage a customer base that is technically connected as they walk into the virtual and bricks & mortar stores. They have to work on joining the older vertical infrastructures behind the scenes so that the customer is presented with an integrated seamless shopping engagement – from the point of browsing, through shopping, payment to final physical delivery.

Canadian innovations such as the Mintchip and the Kili POS are well-poised to be potential enablers for a new shopping experience.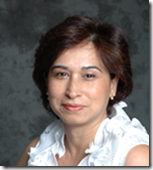 Karena de Souza is a forward thinking and entrepreneurial professional with a special interest in payment streams for small business. Karena's focus on mobile finance blends the challenges and opportunites she faced as a small business owner in Canada with her experience using technology to facilitate financial services while at Morgan Stanley in New York. She graduated from the University of Westminster with a BSc (Hons) Mathematics and Computing.