As mobile penetration reached 106% , and effectively 60% of people in Zimbabwe now have access to mobile services, mobile operators have gone a step further. They now offer people safe and convenient ways to transfer money, pay for electricity and basic services and last but not least, add much needed top-up to their own mobile phones, or those of friends and family. Having helped people communicate, they're now helping them transact and receive money from abroad, helping the country recover from the hyper inflation of 2008 and the loss of their currency.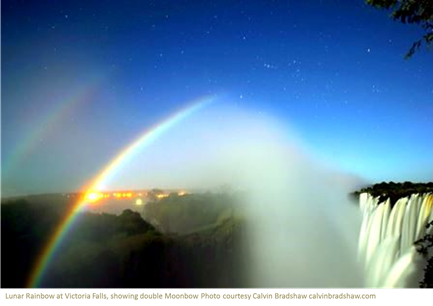 When the Zimbabwe dollar failed to recover in spite of multiple rebirths: ZWD in 1980, ZWN in 2006, ZWR in 2008, and it's fourth incarnation of ZWL in 2009, foreign currency finally got legalised in January 2009 and the Zimbabwean dollar was abandoned by April 2009. It is difficult to imagine how a country of 14 million people quietly went about with "business as usual", as less than 2 million had access to any kind of formal banking services.
In a country where every individual is an entrepreneur there was a gap for how they pay and get paid locally, regionally and internationally. Now new services are starting to fill the needs, but success for all the entrants can by no means be taken for granted.
Mobile money brings new hope
Now though, a transformation is under way as over 5 million people have found new ways to carry out daily transactions through a 10,000+ agent and merchant network of small stores that function as points for people to open accounts, deposit and withdraw cash and pay bills.

The largest operator in the country, Econet Wireless, now has 3.5 million of their subscriber base using their EcoCash Mobile Money service, since it launched in September 2011. At the time, the other two operators had already launched similar services that failed to capture the market, so it was not clear whether they would succeed. Today though, they already handle over $4.5 billion worth of transactions, and a vibrant ecosystem of merchants and services has built up in a remarkably short time.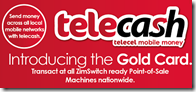 The second largest operator, Telecel (Orascom) had entered the market in December 2011 without much success, but just as Telecel closed down their service Skwama, Econet made a break through with their Ecocash service. So while it may have seemed like Telecel had an option, the reality is that mobile money is now a part of the core package subscribers expect in Zimbabwe. Early this year Telecel launched Telecash, and four months ago they launched a mobile money Android app for Telecash. This time with a promise of free transfers, free cash in and cash out have had the desired effect, with 600,000 users taking up the service and reported transaction levels of $17 million.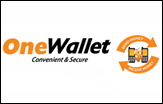 The third operator Netone is also seeing better traction with their mobile money service One Wallet now supported through a 1,100 strong network, though active subscribers are still nearer to 200,000 than to their 750,000 target.

Mobile operators are not the only active players. In May 2014 a service call NettCash launched with a unique contactless technology called Near Sound Data Transfer (NSDT), an additional API and promise of online payment. As of today it claims to have over 200,000 customers supported by 1052+ agents and merchants. Our Shift Thought knowledge base registers over 18 services from a variety of players, as the market grows to meet the needs of the people.
The banks awaken
Now that the people have voted with their feet and regularly visit conveniently located agents, banks are anxious to get a slice of the newly established market. Econet owned Steward Bank supports Telecash, but a few days back launched their own new AllSave Bank Account that is supported at some of the Telecash agents. This low cost account is expected to help to deepen the customer relationship, with loans and other services. As seen in Pakistan, I expect this could result in the other mobile operators looking around for a suitable bank to acquire, to match the business models that Econet can now aspire to.
Agent networks: To share or not to share?
The new battleground is the agent network. As the pressure mounts to enrol customers, there has been a reluctance to share agents. This recently resulted in a directive from the Reserve Bank of Zimbabwe to discourage exclusivity of agents. However an interoperable agent network may raise as many questions as it solves and I see a need for new processes and compliance structures that are likely to gain focus in 2015.
Remittances made easy
Now that domestic money transfer has been conquered, the providers are turning their attention to the $1.9 billion formal remittances (equal amount of informal?) that are sent into the country. There has been concern as this declined markedly by 15% from $2.1 billion in 2012 to $1.8 billion in 2013. The main send countries include South Africa, UK, Canada, Australia and the United States.
If these transfers can be used to fund mobile money wallets and use digital money for daily transactions, that would help the fledgling services to thrive and grow. UK-based WorldRemit offers an internet-based money transfer service from UK, from where an estimated 600,000 diaspora send money home to Zimbabwe. Telecel has partnered with UK based Mukuru.com for remittances from South Africa, from where an estimated 2 million migrants send money home. And certainly, Econet is well placed to address the opportunity for regional remittances, thanks to their presence across neighbouring countries in Africa.
Online payments – at last!
The vibrant mobile money market is injecting life into other parts of the economy. In June 2014 card based transactions increased in value by a whopping 21% over the previous month, to reach $361 million. MasterCard recently announced a partnership with EcoNet to offer debit cards for EcoCash Accounts. Mobile and Internet transactions together have risen to $388 million, with electronic payments bringing in a new era of accountability and hope for the country.
The future of mobile money in Zimbabwe – will it mature into digital money in 2015?
What happens next depends on whether the Zimbabwe ecosystem is able to make that difficult transition to non-cash payments, merchant payments and retail payments. As the agent network grows, the small stores must fully embrace the services and find their businesses succeeding due to this. The country must go a long way to strengthen the building blocks and weaken the real enemy, cash and this means that all will need to pull in the same direction.
But underlying all this progress is one building block that must not be forgotten. Zimswitch provides the rails that allow for instant funds transfer and also supports mobile and online payment services. These underlying enablers need to be strengthened and connected into the vast developing digital economy – regional and global.
Though this is hard at first, Shift Thought research in markets around the world show that if everyone in the ecosystem starts to believe from their hearts that the success of one money service does not mean the failure of another, more people start to embrace the services and the whole market grows. I believe we have much to look forward to with the march of digital money in Zimbabwe, not just for Zimbabweans or even Africans, but for the future of payments around the world.
---
Practice Lead, Digital Money
Email : contact@shiftthought.com
Author of The Digital Money Game, co-author Virtual Currencies – From Secrecy to Safety
http://www.linkedin.com/in/charmaineoak
Join me on Twitter @ShiftThoughtDM and The Digital Money Group on LinkedIn
---